---
---
This year is the first year that we've been able to really participate in our local library's homeschool book club. Over the past few years, we've had good intentions, but the day of the week they met was always in conflict with our schedule, or I'd forget about it, or we'd end up with other plans the day of the meeting. So I was excited this year to make the planning meeting, and discover that the stars have finally aligned and that we can participate this year.
The first book that we read was for the month of September. Lois Lowry's 'The Giver' was the selection. I read this book a couple of years ago when my friend PBJMom was going through it with her class (she is a former homeschool expert, now amazing public school teacher). With the movie version that came out this year (which my oldest has seen), I figured that was a pretty good choice, especially if/since some of the kids had probably seen it, and would be more familiar with the story.  It's age-appropriate (middle school, which is my kids' age, and the age that their book club is designed for), and provocative in that it deals with subjects that I feel are important for kids to consider.
In no way did I think that this was a 'controversial' choice, but apparently I was so wrong about that! When we went to discuss the book, I learned that the suitability for this book for this age qroup had been questioned – to the point that rather than selecting a single book to be read and discussed for the month, there is a list of 5 books that the kids can choose from, with a few questions at the discussion that pertain to how the book the student chose affected them, personally. While I don't think that's an entirely unworthy pursuit, it's definitely not what I expected.
In books clubs I've previously been part of, the book is chosen and the discussion pertains to that particular book and how it impacts the discussion group members. Ideally, a 'good' selection offers something challenging – an idea or viewpoint that the reader hadn't previously been confronted with, or a situation that broadens the reader's experience in some way. That's what I was looking for in a book club for my kids, and I feel like the approach that is being taken in this case is 'safe'. And by safe, I mean boring, and not challenging, and wrong.
I can't help but feel like the choice is based on pressures from the conservative and/or religious set in this area. I may be totally off base on that, but I really think that has a lot to do with it. The only 'objections' that I've been able to find for The Giver come from a conservative and/or 'fearful' viewpoint, with questions and concerns about the topics of sexuality, suicide, and rebellion.
Given that the main character is 11/12 years old, I think it's entirely appropriate for children who are that are to be reading about what a child of a similar age might be seeing, thinking, feeling and dealing with, including the awakening of sexual feelings. A pre-teen is likely dealing with some of those same issues, and struggling to find his or her own identity. Books – especially those that bring new ideas to the table – are essential to their developing sense of morality and individuality. Far better, in my opinion, to read books that a parent finds objectionable with your child than to try to hide it from him.  Reading with your child does several things. It enhances the bond you have with your child. It provides opportunities for discussion and exploration of the ideas presented in the book. Talking about those points can help a parent know their child's mind, and re-direct his or her thinking if necessary.
Reading books together also provides opportunities to talk with your children about topics that you may find uncomfortable, or hard to bring up. Some things just don't come up in everyday conversation, and trying to segue into them can be difficult without a catalyst. The Giver has a couple of openings that provide an in-road to a discussion about euthanasia, suicide, end of life decisions, eugenics and selective breeding, and a host of governmental and societal topics that we simply don't have to deal with in our lives. I think those are valuable discussions to have with your kids!
Le sigh…
Moving on, the discussion, itself was great! Our librarian is just amazing, and she does a great job at getting the kids engaged in the discussion, even when they're reluctant to participate, or feel they may not have much to add. She brought popcorn and drinks, and used the game 'Apples to Apples' as an ice-breaker to get the kids (and parents) comfortable with talking to each other before she opened the book discussion up. It was a great strategy!
In any case, I don't think that  book clubs should be all about deep discussions, and despite all evidence to the contrary, I really am
looking forward to next month's discussion. The books the kids got to choose from were: Treasure Island, The View from Saturday, Anne of Green Gables, The Book Thief and The Pet War. The boys chose different books originally; PeaGreen was keen to read The Book Thief by Markus Zusak, while LBB chose The Pet War by Allan Woodrow. After some discussion, PeaGreen decided to switch to The Pet War as well, so we're working on that at the moment. We're in chapter 6, and it's clever, funny and engaging.
We're notebooking our way through it, using 'graphic' note-taking. PeaGreen has really gotten into it, with pictures and charts, while LBB tends to prefer a more linear style of note-taking. It's odd to me that they've ended up taking notes the way they have; I'd have thought they'd be opposite in their styles. Just goes to show that there's always something to surprise you!
I've read The Book Thief already, and I think when we finish this book, we're going to read that one, too. It can't hurt them to be prepared with more than one book!
What are your thoughts on book clubs and 'controversial' topics in literature for kids?
Warmly,
~h
---
The last couple of weeks, I've made some changes to how I am assigning the boys their work. We've tried using various methods (workboxes, STARS journals, various binders and lists, to name a few), but nothing has really stuck. Partially, I think I was pushing too hard for too much independence before they were ready, but now that they're older, we're trying some more self-paced scheduling.
Last week, I printed their assignments and gave the pages to the boys and allowed them to work at their own pace. Loverly Husband was off Friday (home DIY-ness related), so the understanding was that if they got all their work accomplished for the week before Friday, they could have Friday off. While they didn't quite hit that goal, overall, this method was successful, so we're trying it again this week.
I usually plan 3-4 weeks at a time, but having them knowing what's on the schedule for the week is nice. In the past, LBB especially, has gotten overwhelmed with seeing everything laid out, but he's able to focus on one day at a time and work neatly with the week's schedule (thank goodness!!) – that's an ADHD/anxiety success!
In other news, we've been busy with our homeschool group – the Houston Children's Museum held their homeschool day a couple of weeks ago, and we had a great time! They have this child-sized city called 'Kidtropolis' that has samples of real life – all kinds of jobs, including: a TV station, a postal service, a bank, a grocery store, city hall, police/fire/EMS, restaurant, vet – the kids can 'work' and get 'paid', make deposits at the bank, 'buy' things at the store, change jobs… it's really neat. This was the first time that either of my kids really made an effort to experience it. LBB started working in the restaurant, and was eventually promoted to manager. It was fun watching him 'work' with all the other kids.
LBB, Red Ranger & PeaGreen
Mom & PeaGreen
General Manager, LBB
Gettin' paid!
We also dabbled in some folk art while out at the park. The kids used glue and paints to faux-batik pillowcases. PeaGreen was pretty happy with his rendition of Link from Legend of Zelda, while LBB was less enthused about the entire project. Still, he managed a decent representation of the Destiny logo.
We've been using Khan Academy for math, and after some initial trepidation, we've established a routine with it and it's working well. Basically, the boys are 'learning' each new concept by watching the video. Then working through the 'practice' sessions, and then competing each section with a 'mastery challenge'. Questions and concepts do come back up even though they've mastered them, so it's keeping skills in the rotation, which is nice. The boys are spending about 5 hours per week on math, which is good at this stage. It was taking them a bit longer, but they've gotten the hang of doing it this way now, and it's nice. I love that I am not having to 'teach' it – when they get stuck, we watch the video together (because I am often just as lost as they are), so we talk it out and work through the problems together, then they continue working on their own.
I think that having such a central subject taken off of my plate has helped me get a handle on things. I've been feeling a little overwhelmed with middle school curriculum – math is so not my area of expertise, so being able to pass that off to more qualified 'teachers' is awesome. Plus, I think that it's helped the boys be more independent and not rely so much on me.
Last but not least, this is the boys' new bathroom! Loverly Husband spent this weekend ripping out the floor and walls and replacing everything from sub-flooring to fixtures. We had bathroom wallboard in there, but it wasn't sealed very well, so water has been seeping behind it, and rotted out the floor and a lot of the wood underneath the wallboard. It was totally nasty in there. But thanks to all his hard work, it looks great! We bought a new shower curtain and will be painting soon and it will be all done. I absolutely could not be happier that the floor and bathtub surround are done though.
Warmly,
~h
---
Anyone who tells you that homeschooling is awesome 24/7 is lying to you. There are definitely days that make a homeschooling parent question her self, her sanity – her decision to have children in the first place (just like non-homeschooling parents, I'm sure).
Yesterday was one of those days. A running joke among our homeschool group's moms is the mantra 'Good mothers don't eat their children', or something to that effect. It's a good mantra.
Of course, there's always that voice of reason that chimes in with perfect clarity and reminds us all that as the mother and leader, our children's attitudes and feelings are likely influenced by our own. It's 100% true, but not what I wanted to hear at that moment because that shifted the blame squarely to my own shoulders, which is always uncomfortably where it belongs most of the time. Le sigh. There are days where being a real grown-up just doesn't pay.
In checking myself, I've been looking for other 'bad day at homeschool' stories, and have come to the not-so-startling realization that I am (thankfully) not alone. It seems that other homeschooling moms deal with the same lackluster attitudes and non-cooperative stubbornness that I do. While somewhat comforting, it's not really helpful in figuring out how to get out of that funk, or change those attitudes.
So, in light of yesterday's shenanigans, I've been forced to do some evaluation of what we're doing and how we're doing it. I was going through some old schoolwork that the boys did and I was struck with the feeling that 'I used to be so much better at this homeschooling thing', and wondering where along the way I'd gone wrong. In doing some honest seeking, I've not been devoting the time and effort that I used to out into homeschooling that I did in the beginning. That's a hard thing to admit, but it's true.
I feel a bit discouraged right now, even having an action plan to put into place, I still feel that little pin-prick of failure. We're a month into the school year, and are already falling apart, it seems. We just took a break from school to relax and regroup so we could start fresh, but it seems that break wasn't as effective as I'd hoped it'd be. Over the last 9 months or so, I've been working more, which has limited my schedule and time at home. We've always been active out of the house, but our home days were much more structured than they have been lately. Partially, this is my own fault – I've been staying up late and sleeping in later, which means that we're getting started later and the kids aren't as focused as they are when we start earlier in the day.
They're also left to their own devices more. Rather than doing the same sorts of hands-on schooling that we've been doing, I've been offering them more independent study. While I feel like this 'should' be appropriate, I guess 'should' in one hand and 'spit' in the other and see which fills up first is the game of the day, here. As much as I would love for them to be more independent when it comes to schoolwork, they still need direction. I see that now, and despite my best attempts to prod them, I can't force them to do something out of their depth.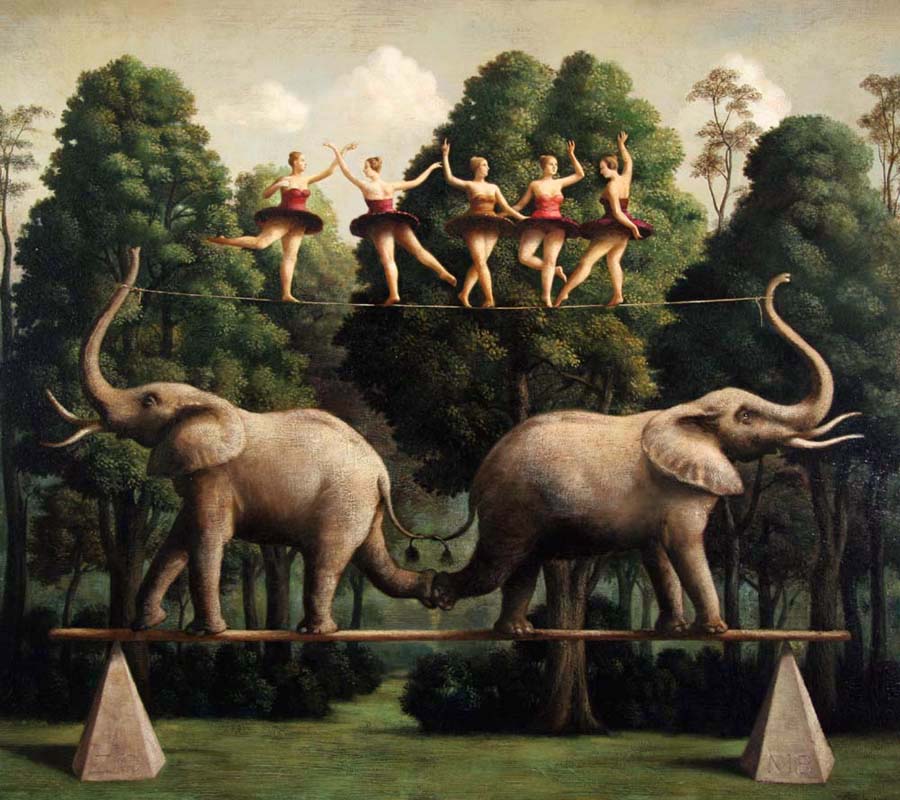 With this scrutiny comes the realization that I have to do better. I've known this, but have been reluctant to admit it. As the mom, and the teacher, I have to get my priorities in order so that I can effectively lead my children. I've notices that some of the things we used to do on a regular basis that were 'centering' and 'grounding' activities have slid to the wayside. We used to meditate, to stretch and take time to connect with each other before school started in the mornings. We're rushed now, all the time, it seems. As our schedule as gotten busier (work, karate, soccer, volunteering, field trips, errands, visiting, etc.), that practice has been squished out of the schedule. Isn't that the way it goes? The things you need the most are the first things to get put on the back-burner when you get busy.
Another aspect that I am missing for myself is attention to myself. Yesterday was the autumn equinox, and where over the past few years, taking time to observe the changing of the seasons has played a dominant role in my life, this year has been rather busy, and so I've let it slide. My favorite season, Autumn, is already here and I barely took time to notice it. So that's another thing that I need to focus on – getting myself back on an even keel. Life's all about the act of balance, right?
So here's to turning over a new leaf (which is appropriate, because it's Fall)!
Warmly,
~h
---
---
---